Set Document Information

Win2PDF Pro can set the document information such as Title, Author, Subject, and Keywords. This information is entered in the "PDF Options..." window of the Win2PDF File Save window.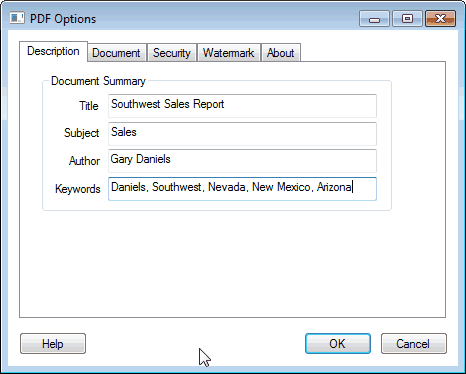 Document Summary Settings
The "Author" and "Keywords" fields are saved by Win2PDF and applied to all subsequent documents. The default value for the "Title" field is set by the application. The "Subject" field is not saved for future documents, and must be manually set for each document.
The document information can be viewed in Acrobat Reader by opening File->Document Properties->Summary
Document Properties
Information on controlling the document information from a custom application is available in "Setting Document Information" in the developer information section.